Supporting our athletes
It is very important for us at Accurate Instruments to support our New Zealand Athletes. 
Giving something back to our stars and their endeavor to take on the world is a large part of what Accurate Instruments is all about.
We are very proud to support Emirates Team New Zealand and Shane Van Gisbergen at Red Bull Racing.
Our customers and our country have passionately followed ETNZ over many years and today eagerly watch Shane 
since his move to Red Bull in his quest to win the Supercar Championship. These two Icons give our customers, our staff and our country so much enjoyment that we at Accurate are doing our bit to help in their quest to be the best.
Emirates Team New Zealand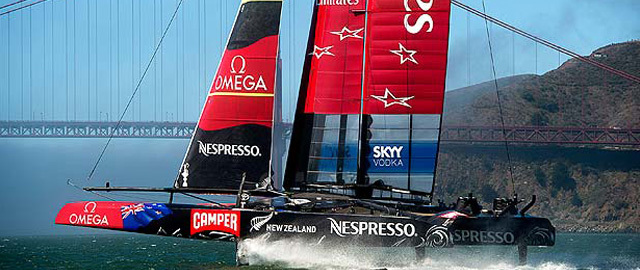 Our association with Emirates Team NZ dates back to the successful defense of the 30th Americas Cup, held in Auckland in 2000.
Our early involvement started with the supply of measurement equipment for this campaign.
Accurate backed this up with more equipment for the 2003 Cup campaign in Auckland and key personnel were on hand to witness the racing during the 2007 campaign in Valencia, Spain.
For the 34th America's Cup in 2013 and the significant changes in boat design to the AC45 and AC72 wing sail catamarans, Accurate Instruments was recognised as an Official Supplier, supporting ETNZ with a wider range of measurement testing equipment and in certain cases, assisting with the measurement process.
This has continued on today as we continue to offer our precision equipment and knowledge for the latest 35th Cup campaign, assisting in the design and measuring of the new AC45 
boat that will be tested thoroughly for the new cup boat - AC50.

As a company, we are proud to be associated with one of NZ's most recognised sporting fraternities and are eagerly anticipating the duels of the 35th Americas Cup in Bermuda 2017.
Shane van Gisbergen – Red Bull Racing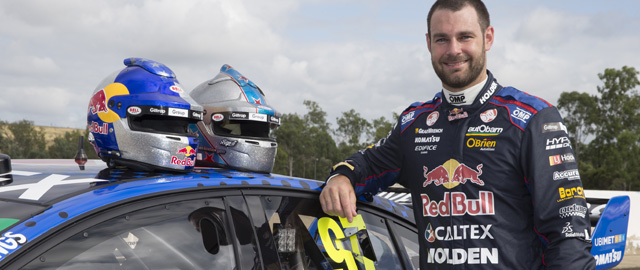 An exciting racing driver to be associated with Shane seems to race anything that moves. This year Shane was enlisted to drive in the Supercars Championship 
for Red Bull Racing Australia and secured the championship at the Coates Hire Sydney 500 in December.
In what has turned out to be a highly successful 2016 year in Supercars, Shane also took out the Pirtek Enduro Cup, the Jason Richards Memorial and The Armor All Pole award.
He has also forged a successful GT career, including multiple 
entries in the 24 Hours of Daytona competing for McLaren. He also won the 2016 Bathurst 12 Hour in a McLaren while qualifying 
on Saturday he set the fastest ever officially recorded lap of the Mount Panorama Circuit to achieve pole position and then followed it up with the fastest race lap ever.
He doesn't stop there as he has also won the NZRCA IC Off-Road North Island Champs with remote control cars!
Apart from general support we also provide technology that helps Shane to make sure he gets every little bit out of his car.
Some of Shane's 2016 results;
1. Winner – Virgin Australia Supercars Championship
2. Winner – Virgin Australia Supercars Australia Enduro Cup Championship
3. Winner – Virgin Australia Supercars Jason Richards Memorial Cup
4. Winner – Virgin Australia Supercars Armor All Pole Award
5. Winner – Liquid-Moly Bathurst 12 Hour Enduro
6. Winner – Blancpain GT Series Endurance Cup
7. Winner – New Zealand RCA IC Off-Road North Island Remote Control Car Championship
8. Fastest – ever qualifying lap of Mt Panorama Bathurst (Liquid-Moly Bathurst 12 Hour Enduro)
9 .Fastest – ever race lap of Mt Panorama Bathurst (Liquid-Moly Bathurst 12 Hour Enduro)

A true Champion and an Athlete we are proud to support.
To learn more about Shane, view the following links;